Pin Drop is an arts and culture studio, presenting a critically-acclaimed programme of short fiction in London, LA and NY. Many of Pin Drop's activities are non-profit, most notably the Pin Drop Short Story Award, which is open to all and free to enter. Such non-profit elements of our program are made possible by the generous support of our partners. 
Pin Drop Live: curated programme of live performances with outstanding authors, actors and cultural figures including Stephen Fry, Will Self and Juliet Stevenson who read short fiction, perform and talk against the backdrop of iconic institutions including the Royal Academy of Arts and BAFTA.
Pin Drop Sound & Vision: series of live audio and video recordings of short fiction with world-leading authors, actors and thinkers including Lionel Shriver, Sir Peter Blake and Dame Sian Philips.  Listen here and subscribe here on iTunes.
Pin Drop Short Story Award: annual award in collaboration with the Royal Academy of Arts – read more here.
Pin Drop is dedicated to delivering a powerful human experience to new audiences who embrace our uncomplicated ethos.
Founded by Simon Oldfield and Elizabeth Day.
"Pin Drop is a wonderful and rare conception.  The perfect antidote to the sound-bite culture."  – William Boyd
…………………………………………………………………
Partners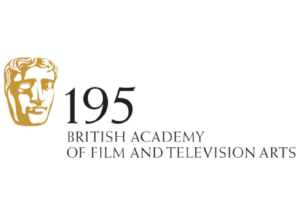 …………………………………………………………………
Founders, Simon Oldfield & Elizabeth Day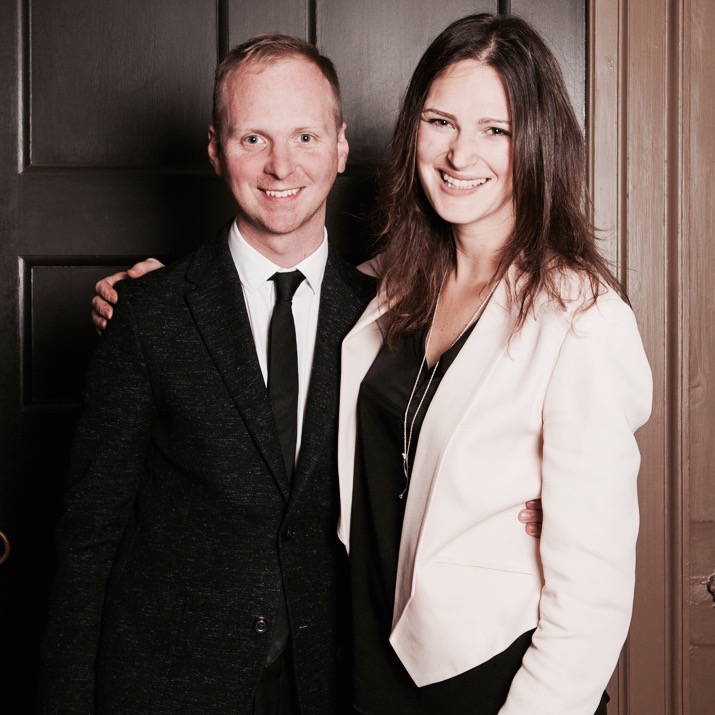 …………………………………………………………………
Simon Oldfield, Pin Drop CEO and Co-founder
Simon Oldfield is a highly-regarded curator with a reputation for nurturing talent and presenting a critically acclaimed international programme that spans the visual arts, performance and literature.
He is CEO and Co-founder of Pin Drop, owner of the Simon Oldfield Gallery and advises the Duke of Westminster's Grosvenor Estate on their public arts programme across London.  In addition to curating his own cultural programme, he advises a number of private, corporate and public organisations across Europe and the USA.
Simon is a regular speaker at various institutions including the Royal Academy of Arts, Jerwood and the Contemporary Art Society.  He writes for several publications and sits on the judging panel of the Pin Drop Short Story Award in association with the Royal Academy of Arts.
Simon is also a corporate lawyer and started his career at the international law firm, Berwin Leighton Paisner.
He grew up in London and was educated at comprehensive schools before studying Law at Exeter and Oxford Universities, followed by Sotheby's Institute of Art.
Simon and Elizabeth have been close friends for many years, first working together at a human rights and literacy NGO in South Africa.
Favourite short story: Dragons by Julian Barnes
…………………………………………………………………
Elizabeth Day, Pin Drop Co-founder
Elizabeth Day is an award-winning author and journalist. Her critically-acclaimed debut novel Scissors Paper Stone won a Betty Trask Award for first novels written by authors under the age of 35. Her second novel Home Fires is also published by Bloomsbury and her 2013 short story Collisions was a top 5 Kindle Singles bestseller.  Elizabeth's latest novel and highly anticipated novel, Paradise City, has received excellent reviews.
She is a feature writer for The Observer, where she has a wide-ranging brief to write across the paper, incorporating everything from celebrity interviews to crime reportage.  She won a British Press Award in 2004 for Young Journalist of the Year and was Highly Commended in the category of Feature Writer of the Year 2013.
She has also written features for numerous other publications including Grazia, Elle, Marie Claire and Glamour.  She is a regular contributor to the Sky News press preview and has appeared on Radio 4's Woman's Hour.
Elizabeth grew up in Northern Ireland and studied History at Cambridge University.
Favourite short story: The Daughters of the Late Colonel by Katherine Mansfield
…………………………………………………………………
Etienne de Villiers, Chairman
Etienne de Villiers is a prominent executive in global media and entertainment who brings a wealth of experience and knowledge to Pin Drop.
Etienne's former roles include President of Walt Disney International and Chairman of BBC Worldwide.
Etienne is also an active philanthropist, a former director of Marie Curie Cancer Care and the National Film and Television School Foundation, and most recently he has become involved with The Trussell Trust.  Etienne enjoys art, movies, television, sports, music and literature.
Twitter   |   Facebook  |  Instagram
…………………………………………………………………
Our Standard Terms & Conditions apply – read here