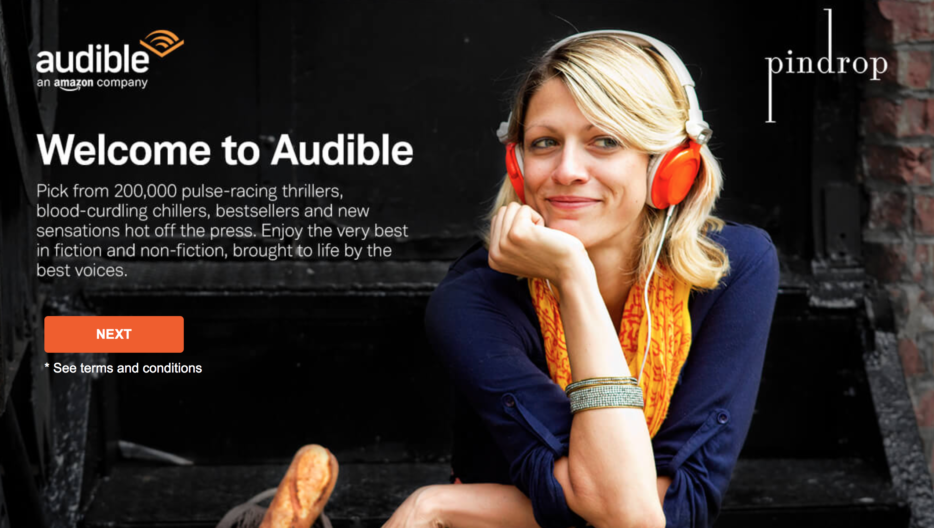 Audible UK announced as official sponsor of Pin Drop UK Live Events programme
23 March 2016
Pin Drop is delighted to announce that Audible, the world's leading provider of premium digital spoken audio information and entertainment, has signed up to be our official sponsor for live events in the UK.

Tracey Markham, Country Manager, Audible, added, "The wonderful thing about events like Pin Drop is that they tap into the love we all have for listening to a story. Over the past decade we've worked hard to bring new life to listening as a leisure activity through our catalogue of audiobooks and other audio content. We see Pin Drop, which pairs the best short stories with the finest narrators, as a kindred spirit in that everything it does is about communicating the love of listening to the wider public. As such we're thrilled to support its events as sponsor, and can't wait to see what they have planned in 2016."
To mark the partnership, Audible is offering everyone a free trial and audiobook. Download your free audiobook here.