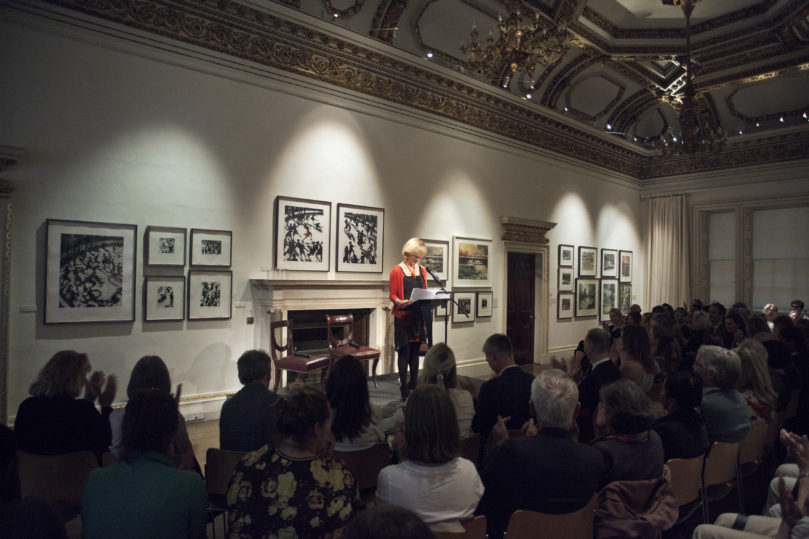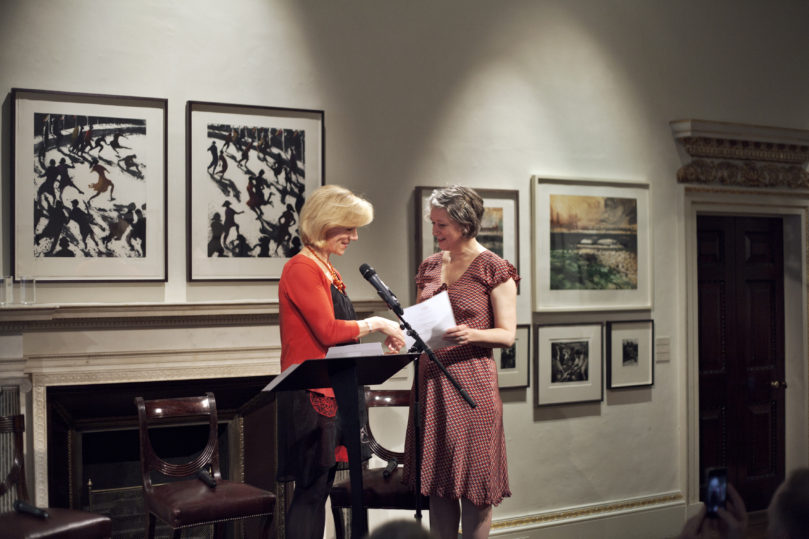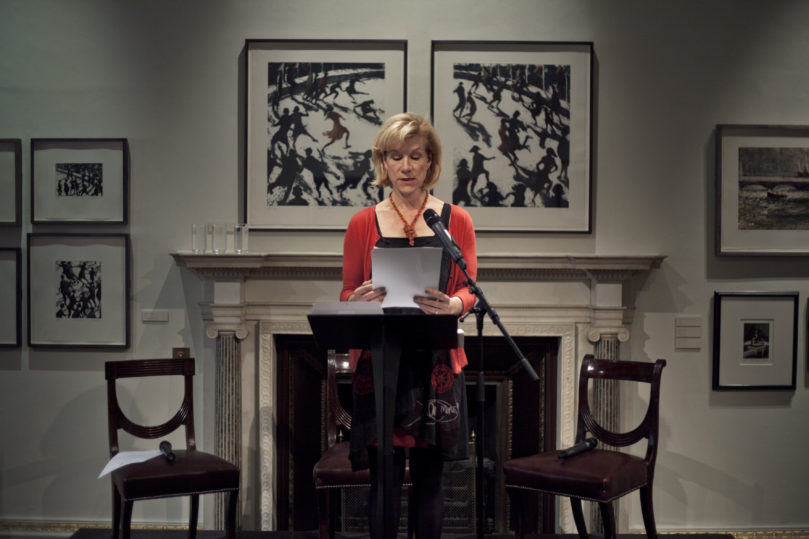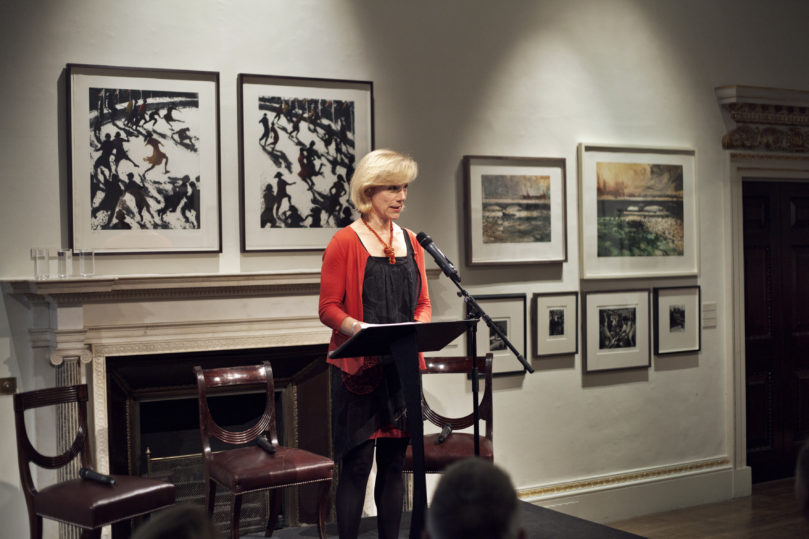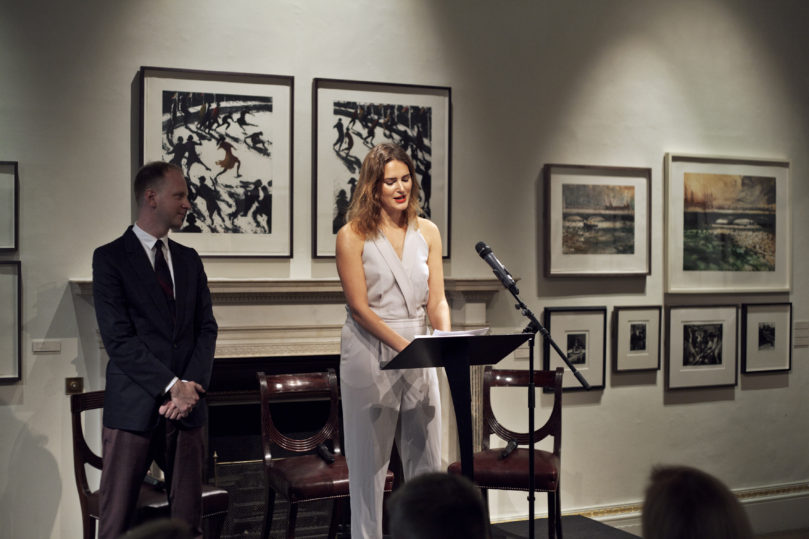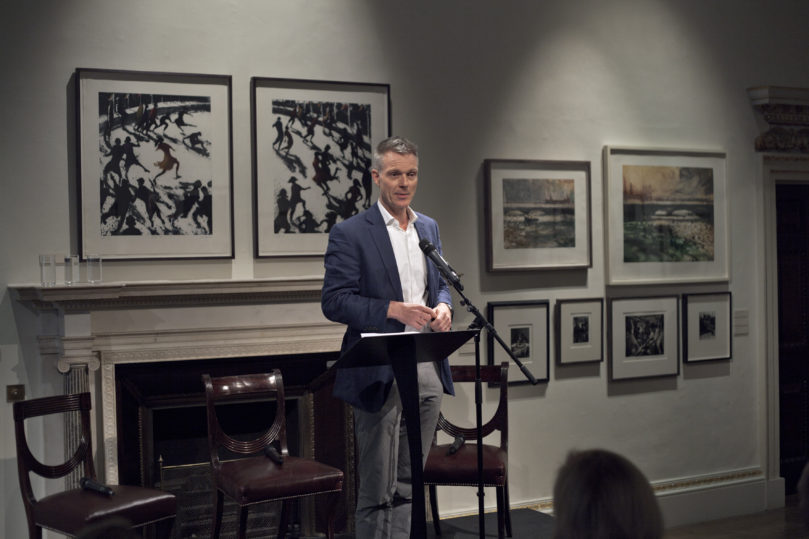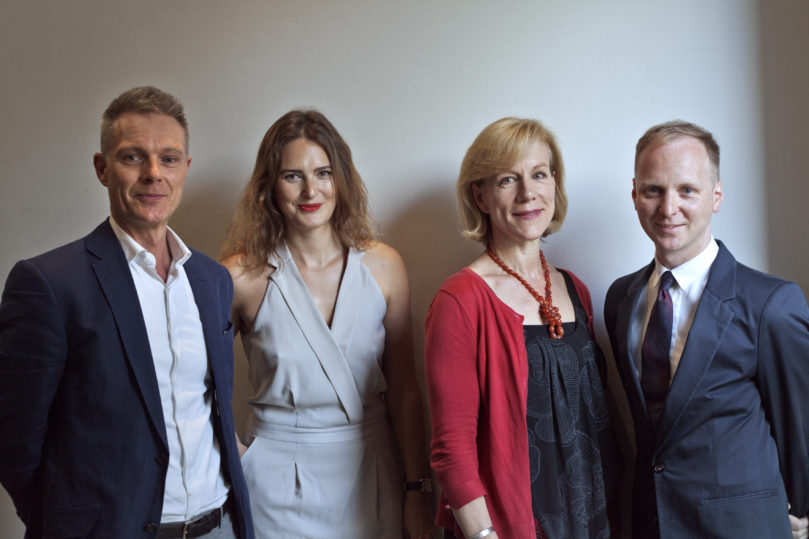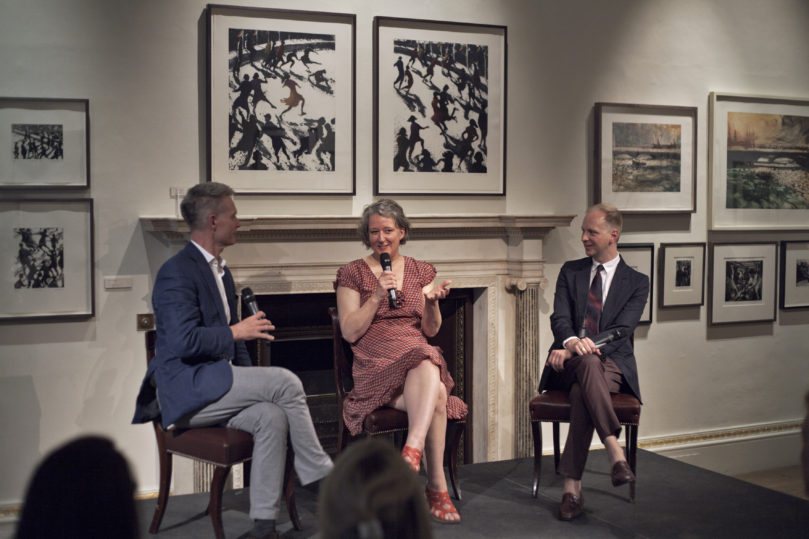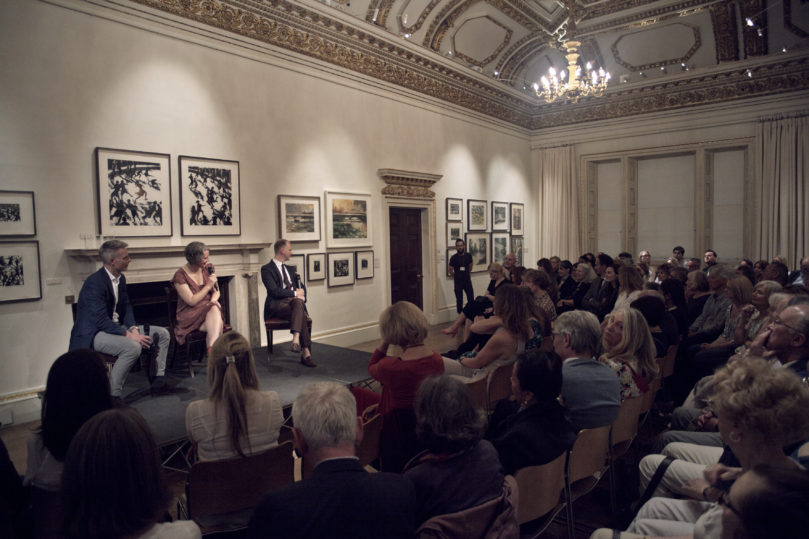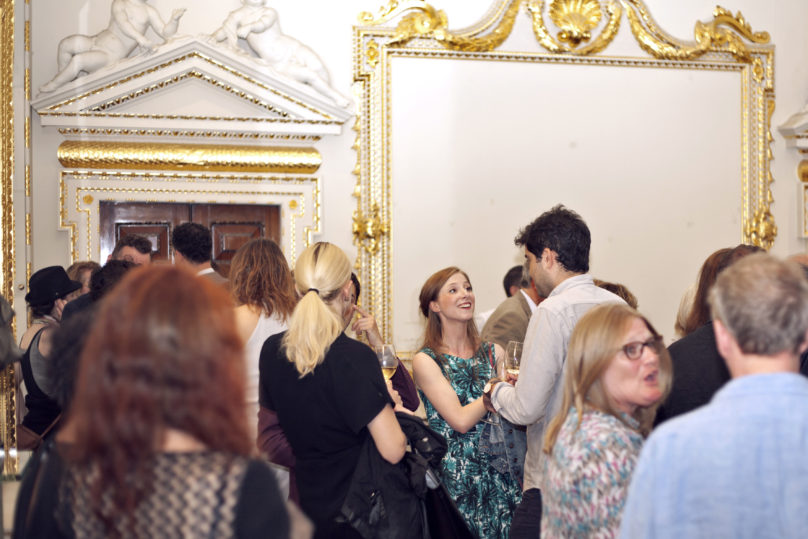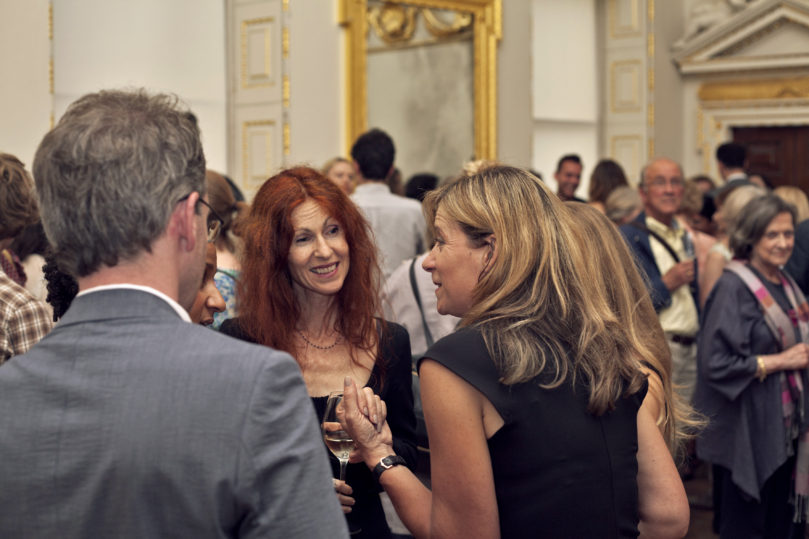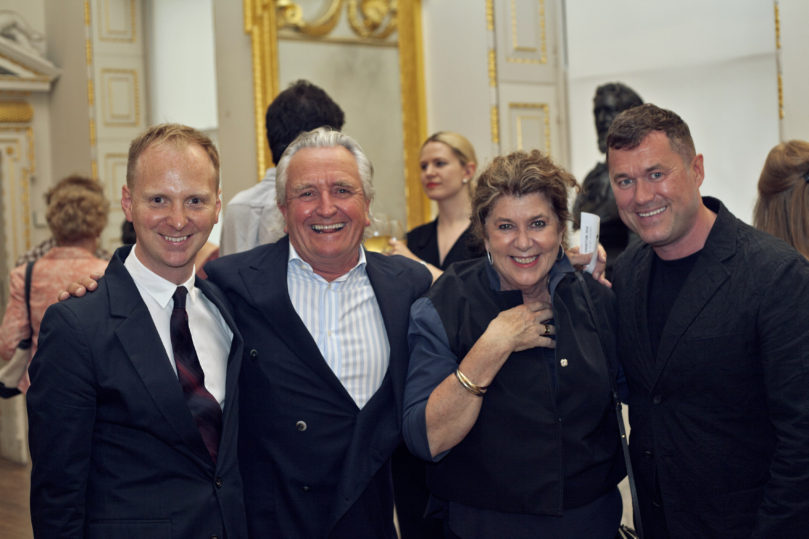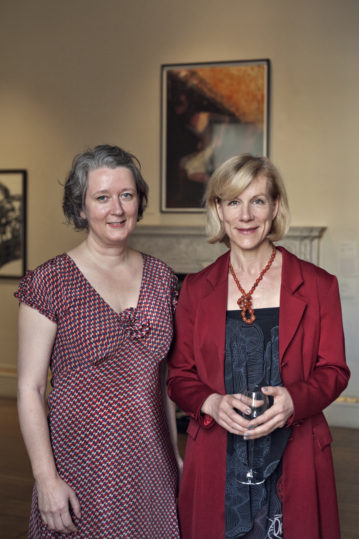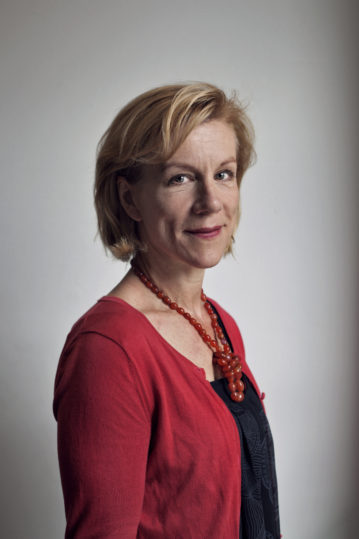 Juliet Stevenson presents the RA & Pin Drop Short Story Award
14 February 2017
Award-winning actress, Juliet Stevenson, announced Claire Fuller as the winner of the RA & Pin Drop Short Story Award 2016 for her exceptional story, A Quiet Tidy Man.
Juliet Stevenson presented the award to Claire Fuller at a special event hosted against the historic backdrop of the Reynolds Room at the Royal Academy of Arts. The presentation was followed by a superb reading of A Quiet Tidy Man by Juliet Stevenson.
"I've loved judging the RA & Pin Drop Short Story Award. The talent was plentiful, fresh and exciting and Claire Fuller is a very deserving winner."
– Simon Oldfield, Pin Drop founder
"Claire Fuller's brilliant story is such a worthy winner: both darkly comic and deeply moving, with a modern gothic
undertone that reminded me of Roald Dahl's Tales of the Unexpected. It's going to be a wonderful addition to the Pin Drop archive."
– Elizabeth Day, Pin Drop founder
The RA & Pin Drop Short Story Award 2016 was sponsored by Audible UK.
Claire Fuller is a widely published author of short-fiction and novels, who has previously been awarded the 2014 BBC Opening Lines competition for her story
Baker, Emily & Me.
Her debut novel, Our Endless Numbered Days was published by Fig Tree/Penguin in the UK in 2015, and has been published in a further twelve countries. It won the 2015 Desmond Elliott prize for debut fiction and was a finalist in the 2016 American Bookseller Awards. Her second novel, Swimming Lessons will be published in early 2017.
The RA & Pin Drop Short Story Award, which forms part of the ongoing partnership with the Royal Academy of Arts, offers a unique platform for emerging and established writers to showcase their short fiction. The judging panel for the short story award includes Pin Drop's Founders, Elizabeth Day and Simon Oldfield, and the Royal Academy's Artistic Director, Tim Marlow.