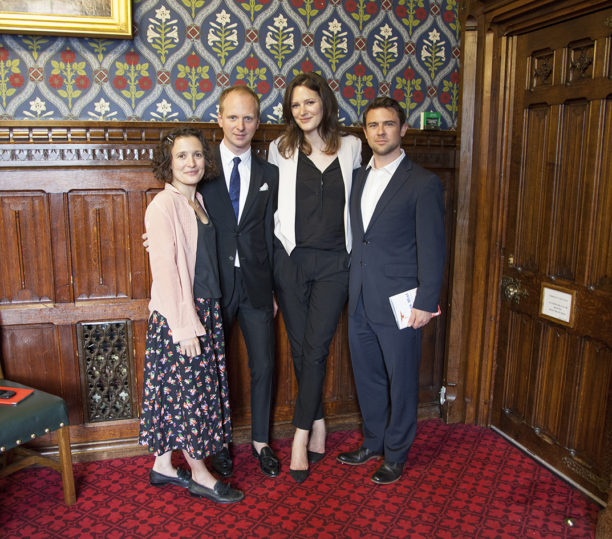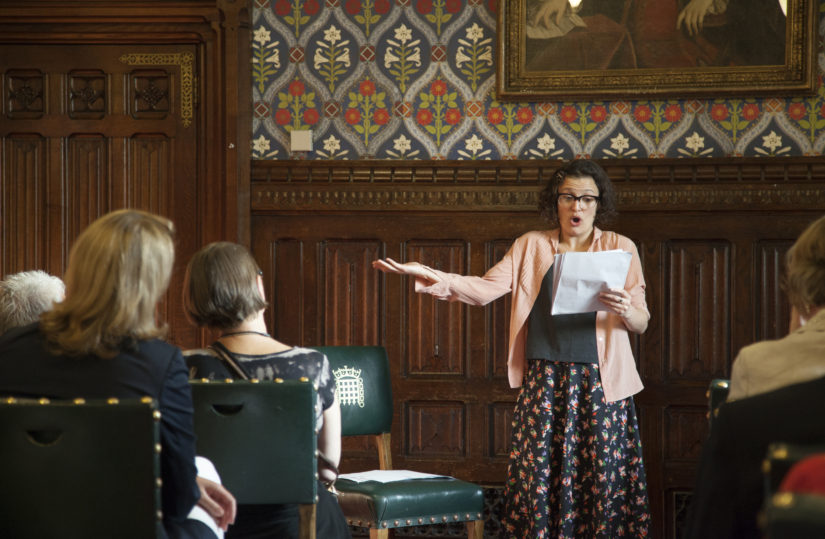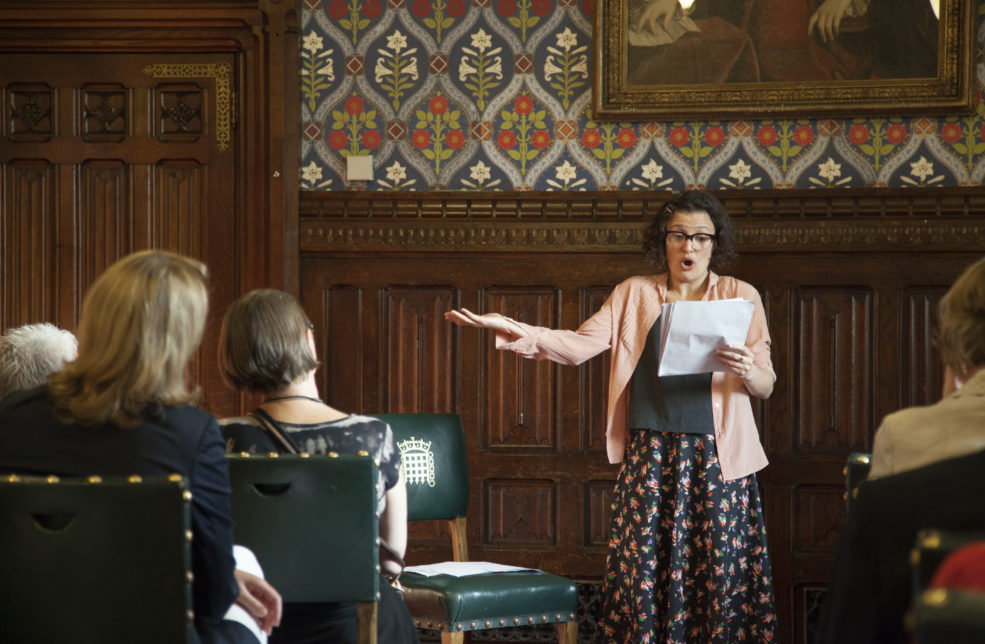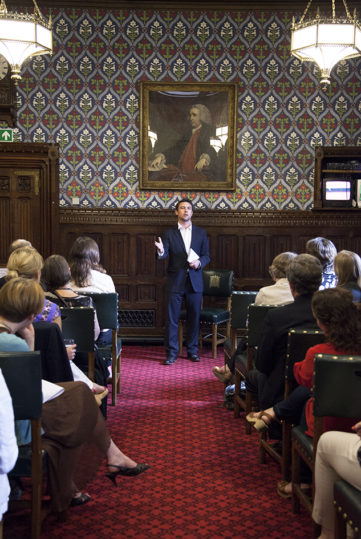 Lyndsey Marshal and Owen Sheers at the Houses of Parliament
20 June 2013
Pin Drop hosted this unique and special evening at the Houses of Parliament with poet and author, Owen Sheers, and award-winning actress, Lyndsey Marshal.
Award-winning actress Lyndsey Marshal read Agatha Christie's The Kidnapped Prime Minister, an Hercule Poirot mystery, in the historic Jubilee Room. Marshal has countless film and television to her name, including Garrow's Law, Poirot and Rome. She also starred alongside Nicole Kidman in The Hours and in Othello at the National Theatre, with Rory Kinnear and Adrian Lester.
The poet and author Owen Sheers read an extract from his new work Pink Mist, based on the real-life testimonies of soldiers who have returned from Afghanistan. The highly acclaimed Pink Mist has seen the Sheers compared to Wilfred Owen. Sheers also presents arts and literature programmes for TV and radio. In 2009, he wrote and presented A Poet's Guide to Britain, a six-part BBC4 series about poetry and landscape.
Thanks to our event sponsors audible.co.uk and to the Houses of Parliament for extending their hospitality and enabling us to engage more people with the important work that goes on inside these wonderful buildings.