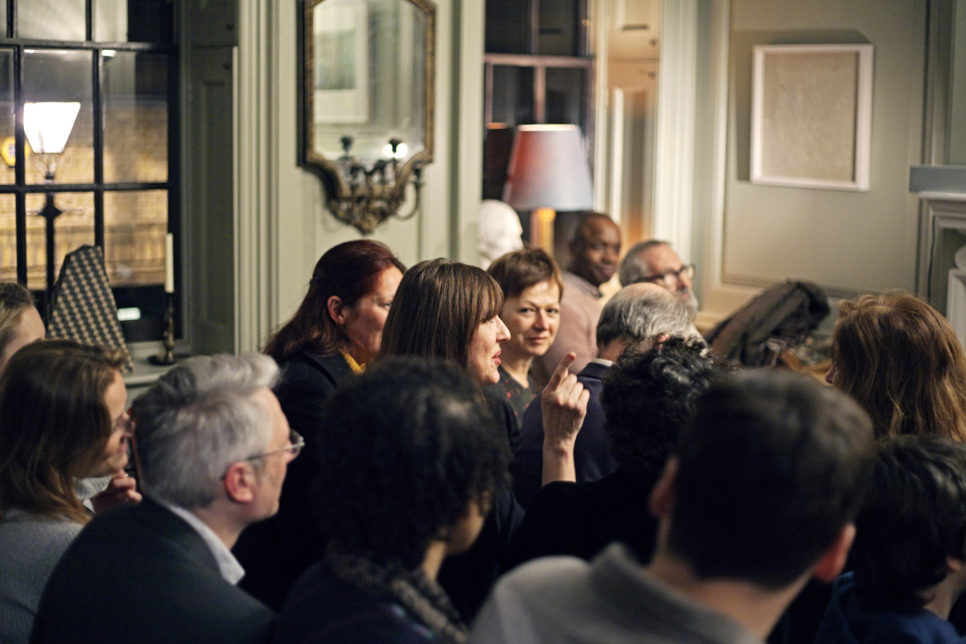 Lisa Dwan and Elizabeth Day at the Saatchi Gallery
09 May 2014
Pin Drop decamped to the Saatchi Gallery for two narrations held as part of the COLLECT, the international art fair for contemporary objects.
Actress Lisa Dwan read Virginia Woolf's short story Solid Objects, about a man who casts off the permanence and stability of his political career after developing a fixation with collecting ephemeral but beautiful objects.
Pin Drop co-founder Elizabeth Day, read The Fly by Katherine Mansfield, a short story that tackles similar themes.