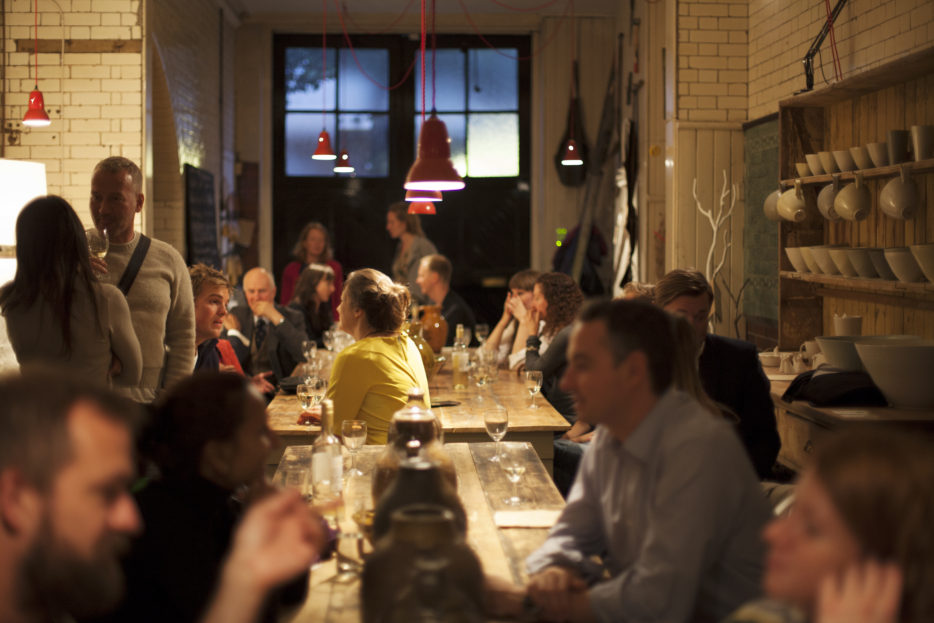 Sara Maitland at the New Craftsmen
17 November 2015
Pin Drop presented British author and short story writer Sara Maitland for this special evening at The New Craftsmen.
Sara, considered to be a vanguard of the 1970s feminist movement and who now lives a solitary life in Galloway on the moors above Stranraer exploring the richness of silence, gave a rare public appearance to read three newly penned short stories.  The stories have been written especially to explore the rich heritage of the craft, traditions and skills of British makers showcased by The New Craftsmen.
Sara won the Somerset Maugham Award in 1979 for her first novel, Daughter of Jerusalem. Since then she has written five more novels and five collections of short stories, including On Becoming a Fairy Godmother (Maia Press 2003), A Book of Silence (Granta 2008), Gossip from the Forest (Granta, 2012), and Mosswitch and other stories (Commas Press 2014) and How to be Alone (Pan 2014). Much of her work explores contemporary versions of old stories, myths and legends.