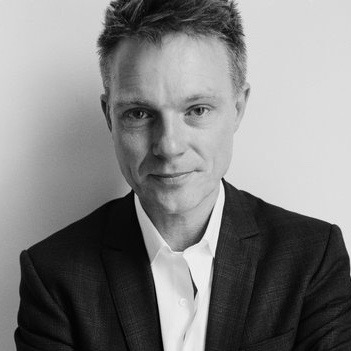 Tim Marlow
Tim Marlow, the Artistic Director at the Royal Academy of Arts, has been instrumental in nurturing the ongoing relationship between Pin Drop and the iconic London institution.
A noted British writer, broadcaster and art historian, Marlow has presented numerous art programmes on UK television including studies of J. M. W. Turner, John Constable, the Tate Modern and the Metropolitan Museum of Art in New York City.  He is widely published, including books and monographs on the French sculptor Auguste Rodin and the Austrian expressionist painter Egon Schiele, and a survey of great artists published by Faber.
Tim regularly chairs discussions for Pin Drop between authors and audience, providing a personal insight to the literary works within the context of the wider exhibition programme at the Royal Academy of Arts. Pin Drop's literary events programme has welcomed world leading authors through the doors at Burlington House to read their short fiction in response to the exhibition programme. To date, readers have included Sebastian Faulks, William Boyd, Will Self and Ben Okri.
Additionally, Pin Drop and the Royal Academy of Arts jointly stage the annual RA & Pin Drop Short Story Award, of which Tim Marlow sits on the judging panel with Pin Drop founders Simon Oldfield and Elizabeth Day. In the spirit of the Summer Exhibition, the award is open to writers of all backgrounds and experience. Past winners include Bethan Roberts and Claire Fuller, and the winning stories have been narrated by Stephen Fry and Juliet Stevenson.
'Pin Drop are a visionary organisation.'    – Tim Marlow