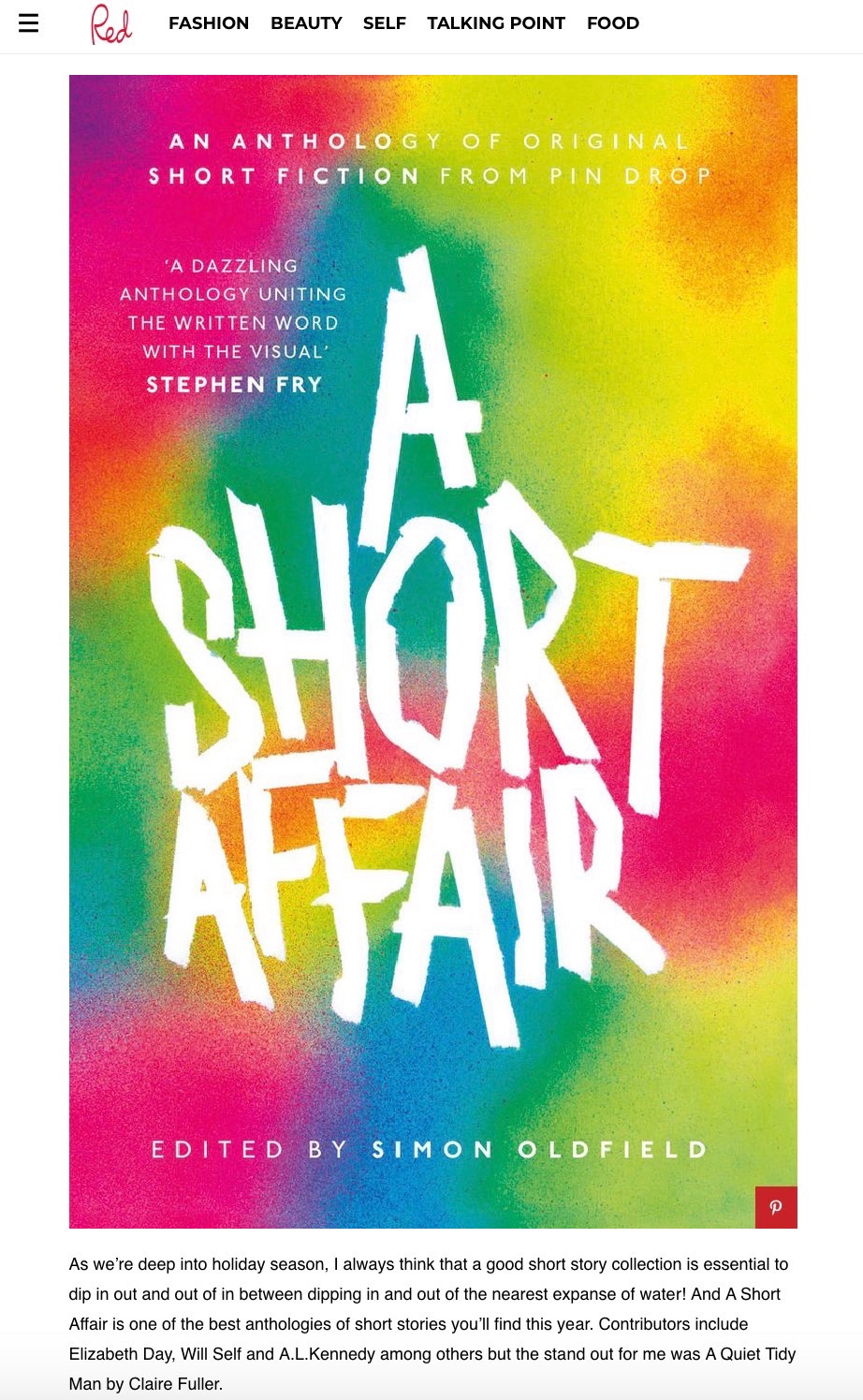 RED MAGAZINE
10 best books to read this July
25 July 2018
Thank you Red Magazine for selecting A Short Affair for your pick of the 10 best books this July! Sarra Manning says:
'As we're deep into holiday season, I always think that a good short story collection is essential to dip in out and out of in between dipping in and out of the nearest expanse of water! And A Short Affair is one of the best anthologies of short stories you'll find this year. Contributors include Elizabeth Day, Will Self and A.L.Kennedy among others but the stand out for me was A Quiet Tidy Man by Claire Fuller.'
Read the article here.