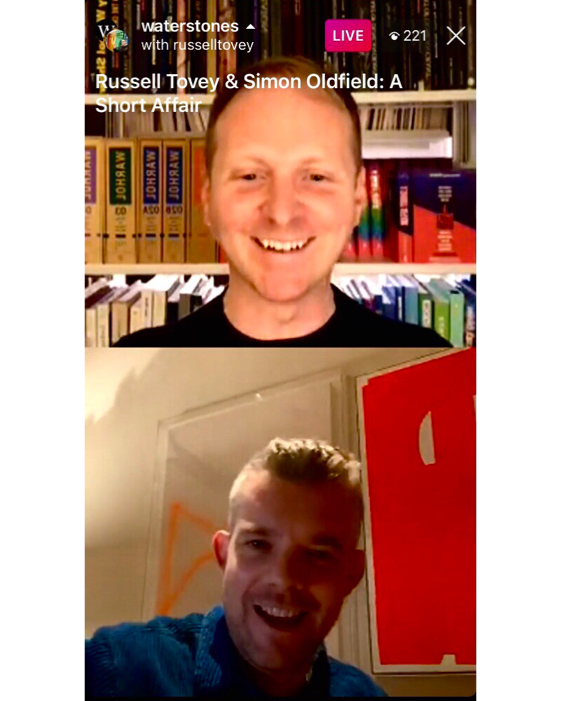 WATERSTONES IGTV TAKEOVER
10 October 2020
Thank you Waterstones for inviting our co-founder Simon Oldfield to host a brilliant IGTV event with Russell Tovey who read his debut short story "The Kiss" from A Short Affair.  We talked about writing, art, queer culture and much more! Jump over to Waterstones to watch the full IGTV.
You can watch the full IGTV video here.
Thank you Waterstones and thanks to all the contributors to A Short Affair, you're all amazing! A Short Affair is available at Waterstones and everywhere else!
@russelltovey |@SimonOldfield | @waterstones | @ashortaffair