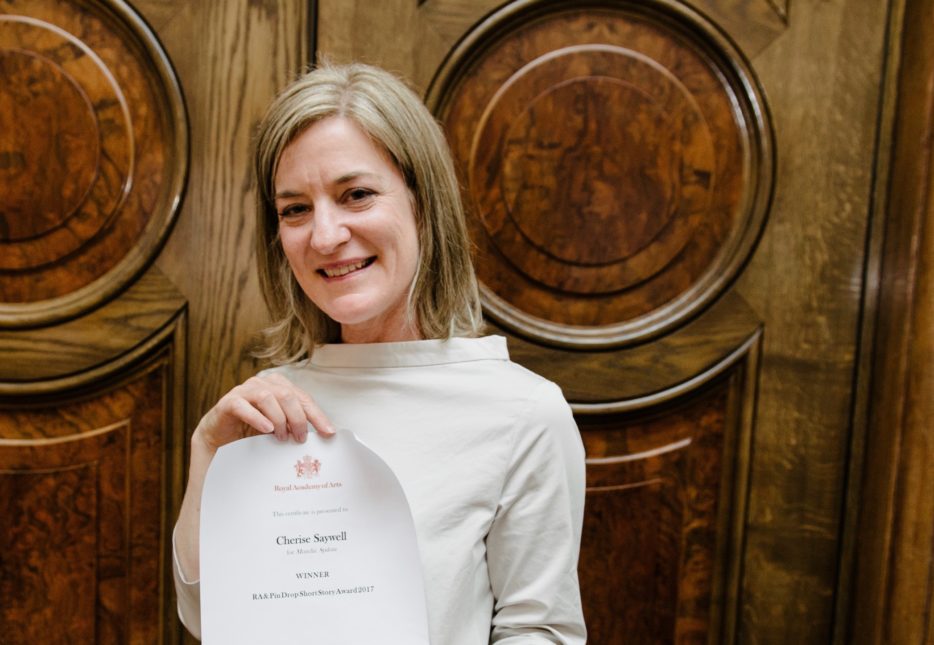 Cherise Saywell announced as Winner of the RA & Pin Drop Short Story Award 2017
24 June 2017
Dame Penelope Wilton, announced Cherise Saywell as the winner of the RA & Pin Drop Short Story Award 2017 for her exceptional story, Morelia Spilota. The presentation was followed by a live narration of Morelia Spilota by Dame Penelope Wilton, which will be released as a podcast soon.
''The quality of writing and the ambition of the writers seems to get stronger each year. It was a pleasure and a privilege to judge the prize and to encounter this year's short-list.'
– Tim Marlow, Artistic Director, Royal Academy of Arts
'It was a privilege to judge this year's RA & Pin Drop Short Story Award and select the winning story from such a strong shortlist.  Cherise Saywell is a worthy winner for her superb story, 'Morelia Spilota', which is written with great confidence and verve.  It is a brilliant short story.'
– Simon Oldfield, Founder, Pin Drop
'Cherise's story is a superb example of the short form: elegant, lyrical and with a quiet, restrained power. It is written with such surety of tone and pace that reading it, you feel at once you are in the hands of a master storyteller.'
– Elizabeth Day, Founder, Pin Drop

The RA & Pin Drop Short Story Award 2017 is supported by Audible.