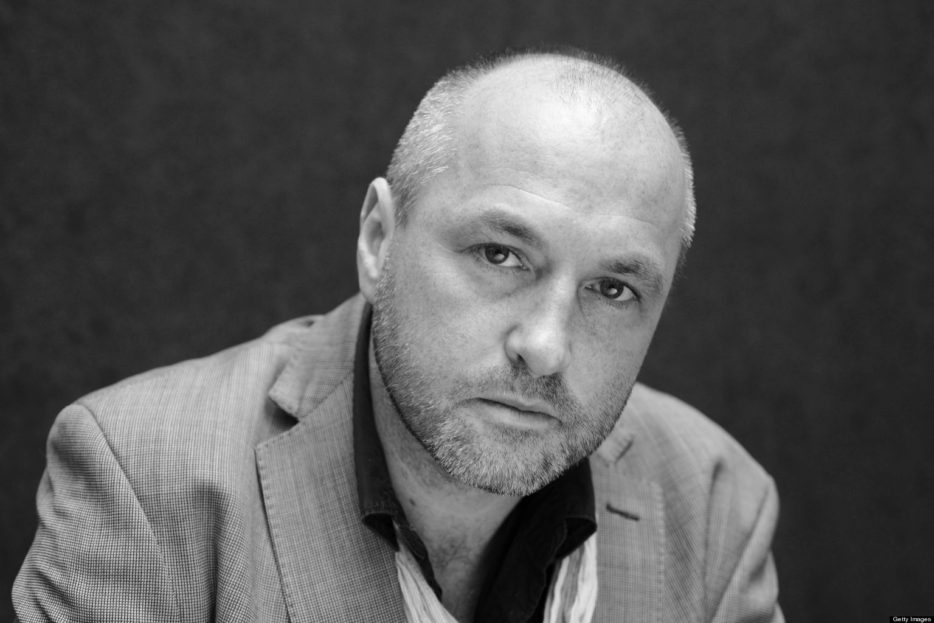 Colum McCann & Lea Carpenter, New York
09 October 2013
This very special event marked our first ever Pin Drop narration in New York. The evening featured three highly-acclaimed authors – Colum McCann, Lea Carpenter and Elizabeth Day.  Pin Drop's New York debut took place during the first US solo exhibition by British artist, Nick Hornby, Sculpture (1504-2013).
Colum McCann, one of the most brilliant authors of his generation, read one of his own short stories, newly written and never before heard in public. McCann won the National Book Award with Let the Great World Spin ("a great work of fiction" – The Observer) and the Man Booker Prize longlisted, TransAtlantic, ("superbly rendered" – The Guardian) .  You can listen to Colum read an extract of TransAtlantic here.
Debut novelist Lea Carpenter, read one her own short stories. Lea's first book, Eleven Days, was acclaimed by Toni Morrison for its "elegant prose" while Michiko Kakutani of The New York Times hailed the arrival of "an extraordinarily gifted writer".
Pin Drop co-founder Elizabeth Day read Sticks by George Saunders. Elizabeth's first novel, Scissors, Paper, Stone won a Betty Trask Award for debut novelists under the age of 35. Her second book, Home Fires has been hailed by Kirkus Reviews as: "A beautifully crafted novel of love, loss and self-forgiveness."