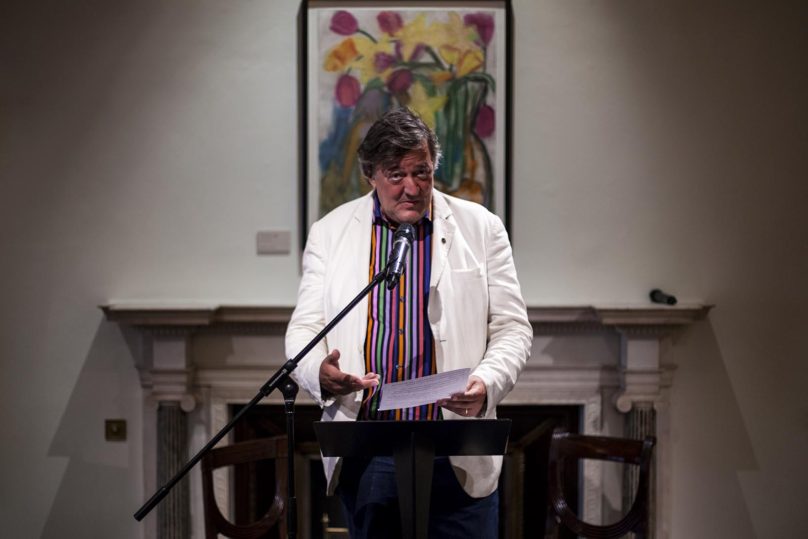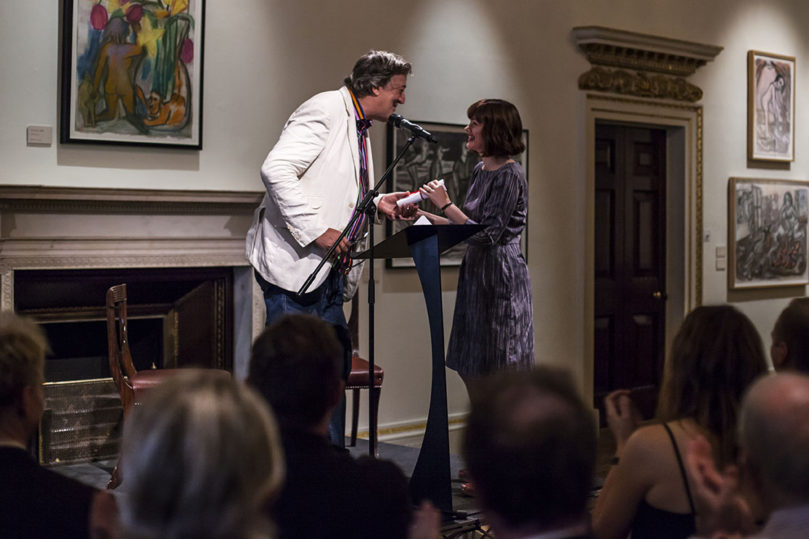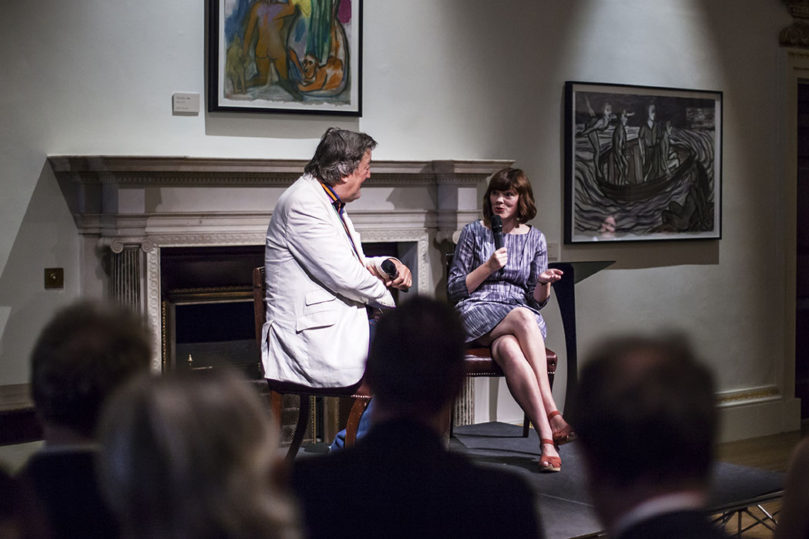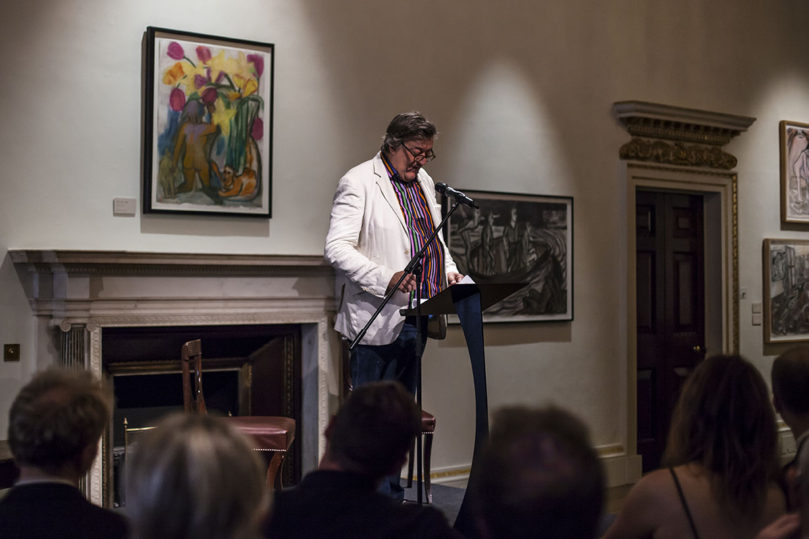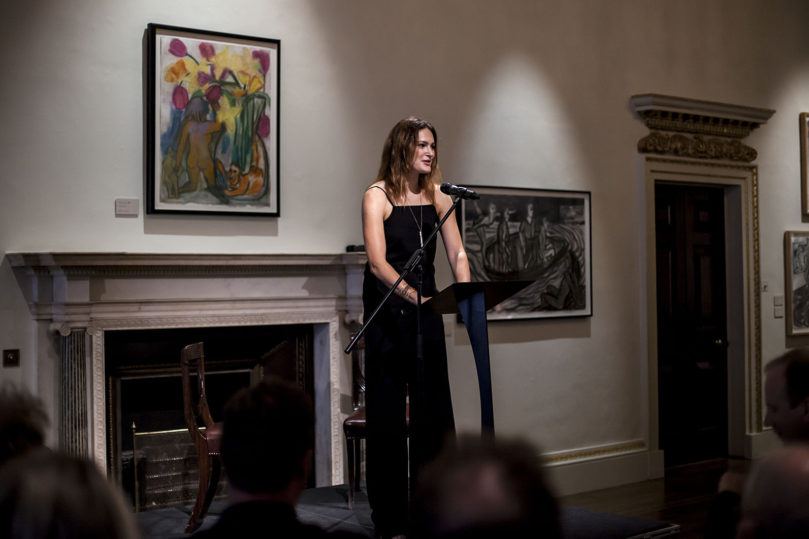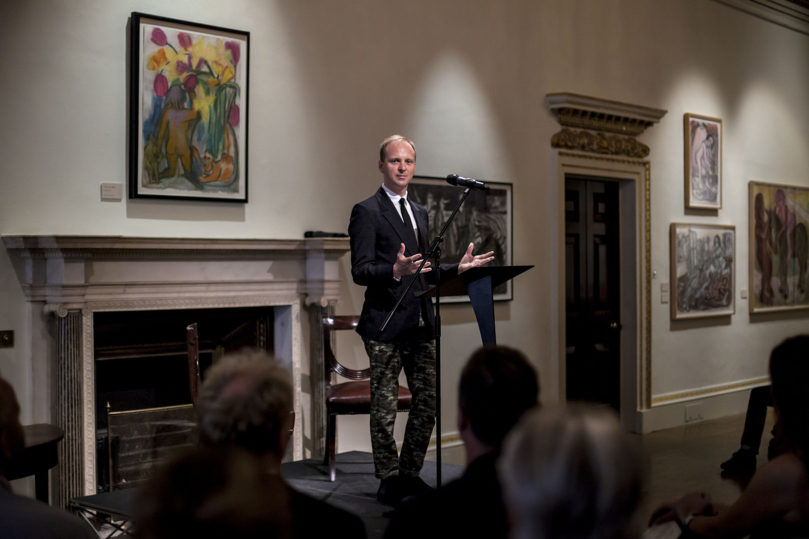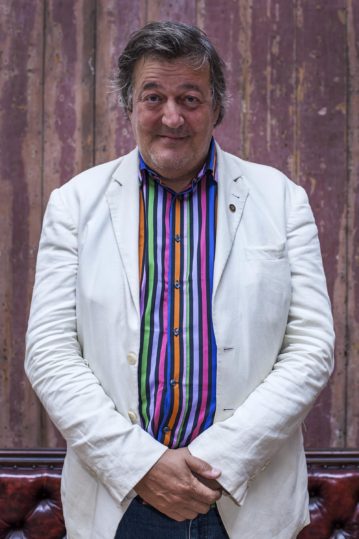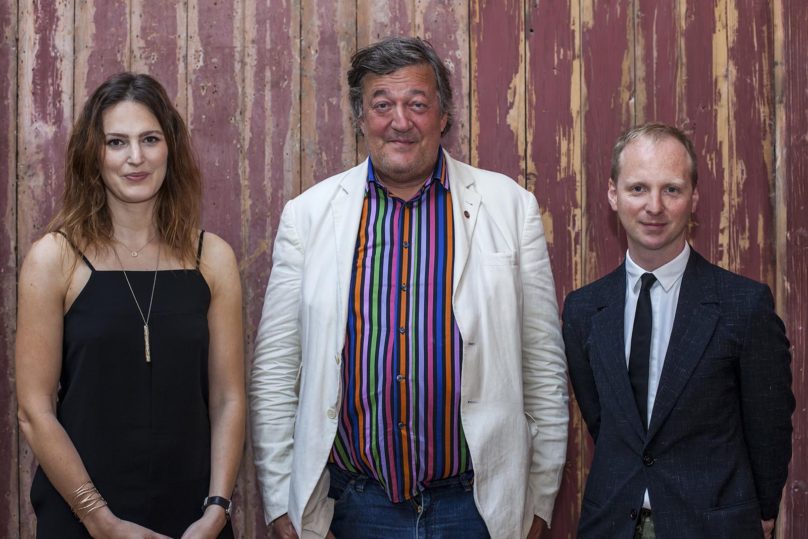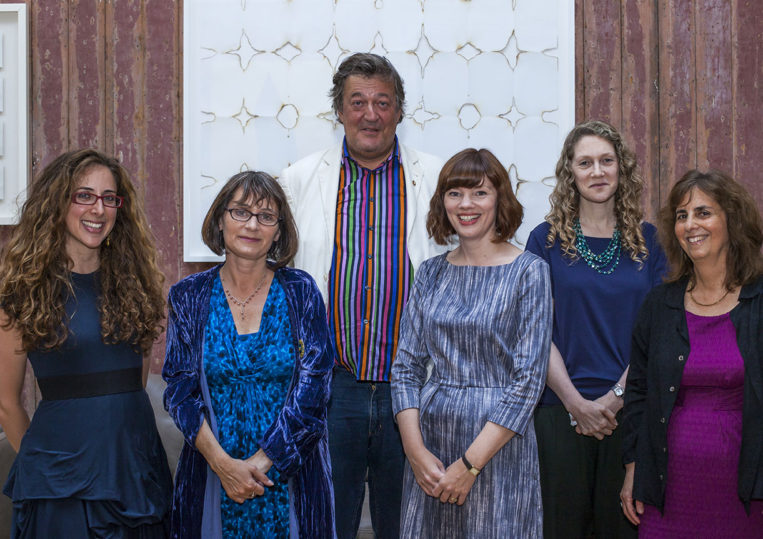 Stephen Fry presents the RA & Pin Drop Short Story Award 2015
10 January 2015
Stephen Fry presented the inaugural RA & Pin Drop Short Story Award to Bethan Roberts for Ms. Featherstone and The Beast.  In June 2015, at a special awards ceremony at the Royal Academy of Arts, Stephen Fry narrated the winning story to a rapt audience, which you can listen to below, and commented:
"Pin Drop is a wonderfully innovative scheme that unites the written arts with the visual. I really believe in Pin Drop and felt immensely rewarded to be involved."
From all of the superb entries received, we discovered a truly exceptional winner and our choice was unanimous. Bethan Robert's evocative story Ms. Featherstone and The Beast, is both tender and poignant. It deals with big themes – love, war and loss of innocence – with a restrained lightness of touch. And, like all the best short stories, its impact lingered and continues to do so.
Bethan's first novel The Pools was published in 2007 and won a Jerwood/Arvon Young Writers' Award. Her second novel The Good Plain Cook, published in 2008, was serialized on BBC Radio 4's Book at Bedtime and was chosen as one of Time Out's books of the year. My Policeman, the story of a 1950s policeman, his wife, and his male lover, followed in 2012, and was chosen as that year's City Read for Brighton. Her latest novel is Mother Island. She also writes short fiction (in 2006 she was awarded the Olive Cook short story prize by the Society of Authors), and drama for BBC Radio 4.
The judging panel was made up of Pin Drop co-founders Simon Oldfield and Elizabeth Day, and the Royal Academy's Director of Artistic Programmes, Tim Marlow.
2015 Shortlisted authors:
Wendy Brandmark, The Other Room
Sarah Evans, Iron and Blood
Virginia Harris, The Inspector
C. Kozinski, Kevlar
Bethan Roberts, Ms Featherstone and The Beast
Miriam Kate Robinson, Call Ladies