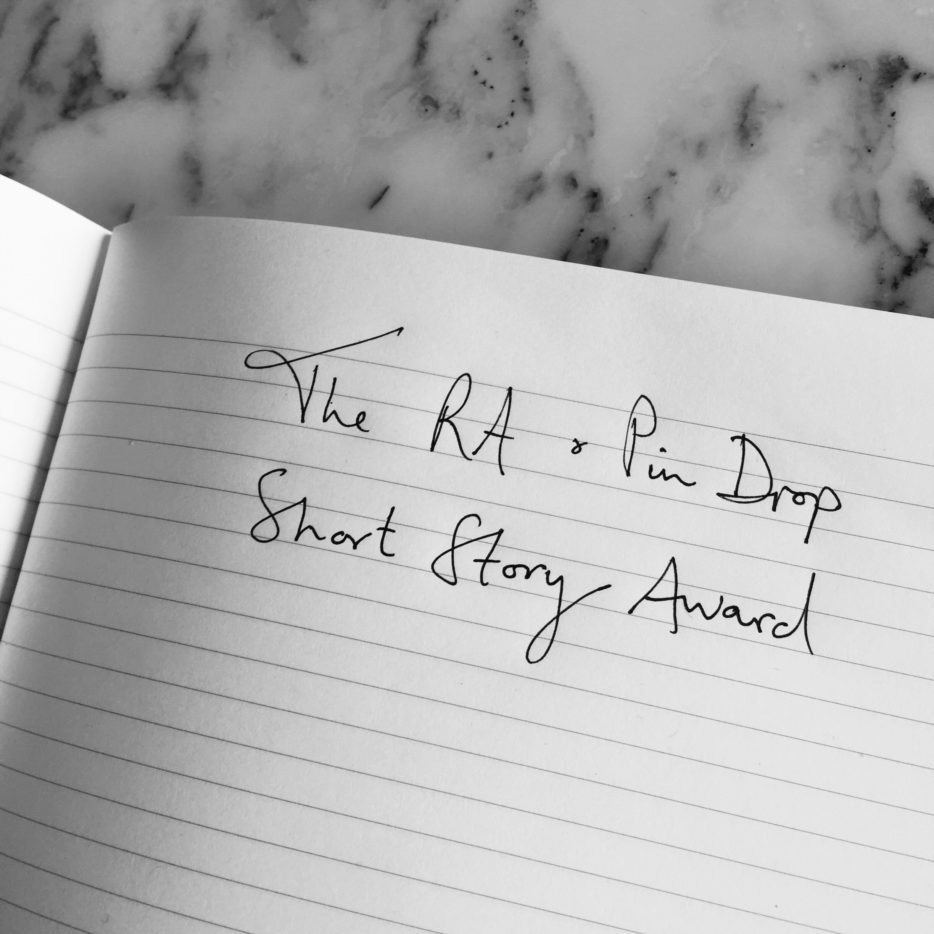 Longlist Announced for the RA & Pin Drop Short Story Award 2017
18 May 2017
We are delighted to announce the longlist for this year's RA & Pin Drop Short Story Award – an award in collaboration with the Royal Academy of Arts.
Dame Penelope Wilton, the award-winning actress who has enjoyed an extensive career starring in numerous films and television productions including Calendar Girls, The Best Exotic Marigold Hotel and Downton Abbey, will announce and narrate this year's winning story on 23rd June at a special awards ceremony at the RA.  The award is judged by Pin Drop Co-founders Elizabeth Day and Simon Oldfield, and the RA's Director of Artistic Programmes, Tim Marlow.
Simon Oldfield commented:
"This year, we have received an unprecedented number of entries from across the globe and the quality has been extraordinary. Pin Drop champions superb short fiction and we're delighted to see both established and emerging writers on the longlist, with stories that capture unique voices and new writing with confidence and verve."

Longlist
Adrian Todd Zuniga, Lincoln Wimbley Writes a Story at 37,000 Feet
Anna Stewart, The Way I Breathed
Anne O'Brien, These Silver Fish
Anthony McGuinness, Fair Exchange is No Robbery
Antonia Honeywell, Dora Maar and the Secret Tree
Arthur Allan, Before the Curtain
Carol Farrelly, Emergency
Cathy Thomas, Pigs
Catriona Ward, Lula-Belle
Cherise Saywell, Morelia Spilota
Ciarán Collins, Angela
Craig Burnett, Feathers Thick with Oil
Douglas W. Milliken, Heart's Last Pass
Emily Bullock, Freshwater
Hanna Ali, Bloated
Hannah Persaud, Dress Rehearsal
Harry Godfrey, Lobster Man
Honoria Beirne, Rafferty
Jarred McGinnis, Rough Beasts
Joanna Campbell, Brad's Rooster Food
Jude Cook, Being Here
Juno Baker, The Rules of the Game
KM Elkes, Shoreham Street
Melanie Whipman, Undine
Philippa Holloway, Like a Message
Rachel Stevenson, English Beach
Rebecca F. John, Paper Chains
Ruth Brandt, Going West
Sarah Evans, My Mother's Story
_______
Supported by Audible.