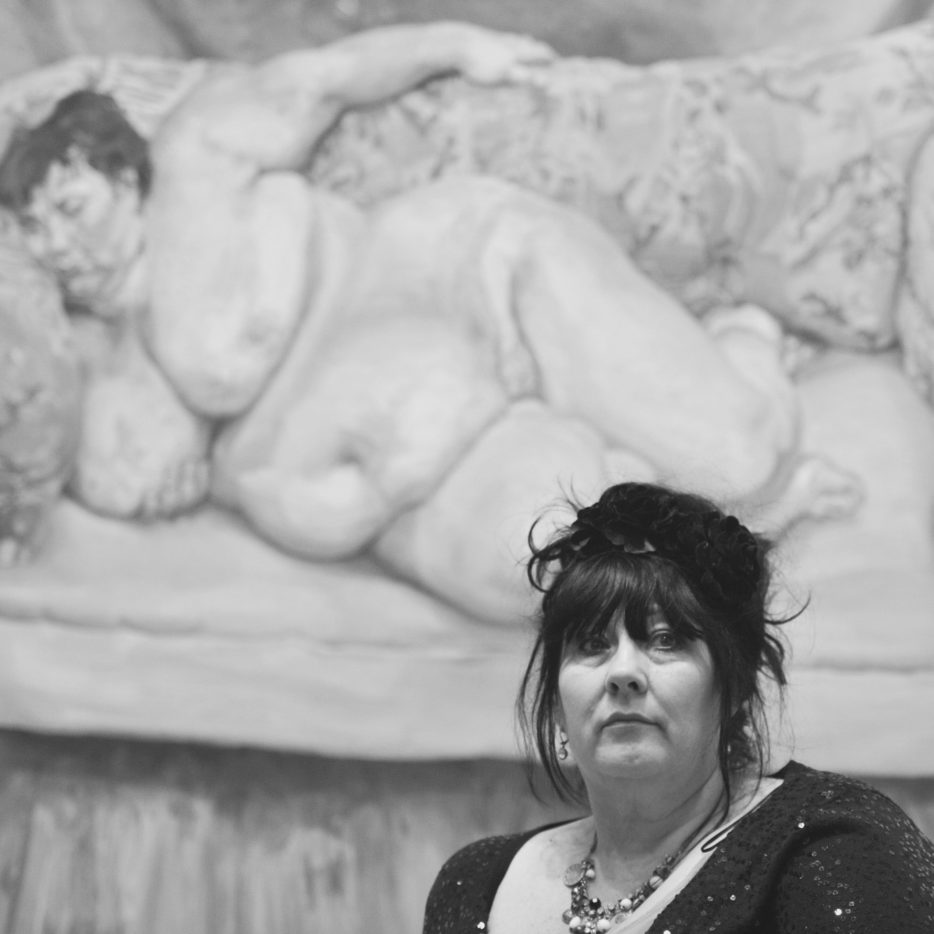 Sue Tilley
Sue Tilley is an artist, writer, model and known to many as Lucien Freud's muse.
Also known as 'Big Sue', Tilley was the muse for a number of famous paintings by Freud including his 1995 oil painting Benefit Supervisor Sleeping, which sold for £17.2million in 2008, setting a world record for a work sold at auction by living artist.
Sue was introduced to Freud by her close friend, the avant-garde artist, performer and club icon, Leigh Bowery. After Bowery's premature death in 1993, Sue wrote the definitive biography of this groundbreaking figure of the 1980s.