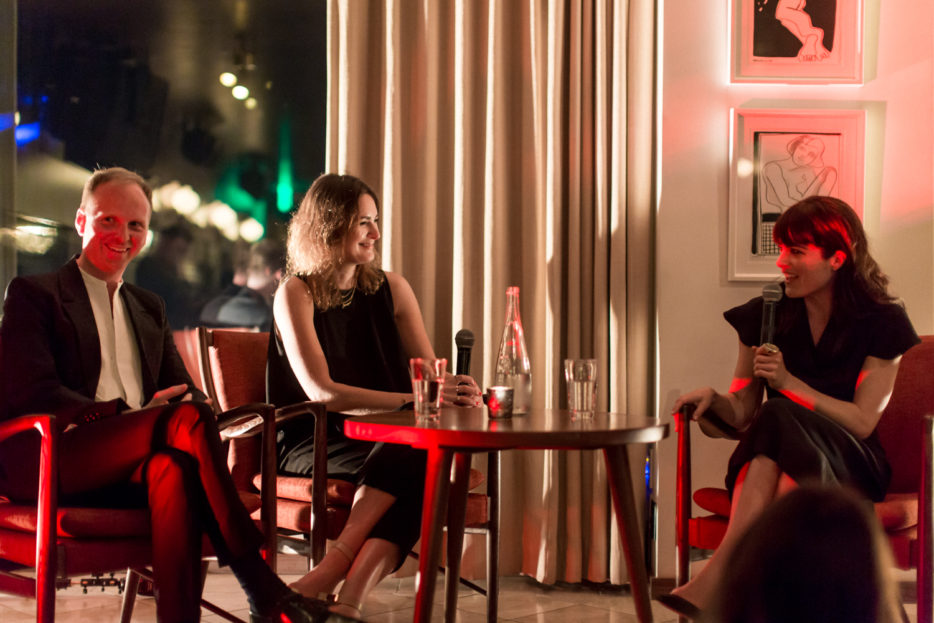 Read: Selma Blair interviewed for Pin Drop in LA
The People v. O.J. Simpson actress on her Cruel Intentions fame, playing a Kardashian and the power of the short story
In Spring 2016, Pin Drop debuted in Los Angeles at Soho House West Hollywood, where Selma Blair read Bethan Roberts' short story Ms. Featherstone and the Beast, followed by a Q&A with journalist Elizabeth Day and Pin Drop's Simon Oldfield. Here are some highlights from the chat.

You're a notable actress in film, theatre, TV — how did the experience of reading a short story compare?
Reading a short story is such a huge honor. I have such respect for the short story.
Were you read aloud to as a child?
My mother loved books but had severe emphysema, so reading out loud was a vocal chore for her. Now when I read aloud to my son, he always says 'Mom, just read it in a normal mom voice!' I always get too theatrical with it.
You're known to many of us for your part in Cruel Intentions. Did you know at the time it was going to be such a huge cult hit?
It was my first big film and Reese Witherspoon was my idol growing up from Man on the Moon and Freeway. I really think people loved it because it's based on such an amazing piece of literature, the 1782 novel Dangerous Liaisons. Good stories hold up over time.
Did you ever have a crush on one of your teachers growing up?
Yes. I had a crush on my English teacher, who ended up marrying another teacher, Ms. Reed. I couldn't understand what he saw in her.

You've recently graced our screens as Kris Jenner in The People v. O.J. Simpson. What was it like to bring such a cultural phenomenon to the small screen?
I love being involved with anything [director] Ryan Murphy does. Everything about the show is stellar, even the soundtrack is amazing.

Did you watch any of Keeping up with the Kardashians beforehand in preparation for the role?
I definitely didn't have to do any research. As a society, we're all basically Kardashians by osmosis — they're such a part of our culture. My mother barely even knows who I am and yet she knows who Kris Kardashian is.
In the 2008 film The Poker House, you played the mother of Jennifer Lawrence and Chloë Grace Moretz. Can you tell me about working with them so early in their careers?
It was a movie that Lori Petty wrote and directed, based on her own childhood. Apparently, growing up her mother was strung-out and now, she's a lovely real estate agent in Florida. Anyway, it was Jennifer Lawrence's first big job, and she's grown into such an intelligent and talented woman.