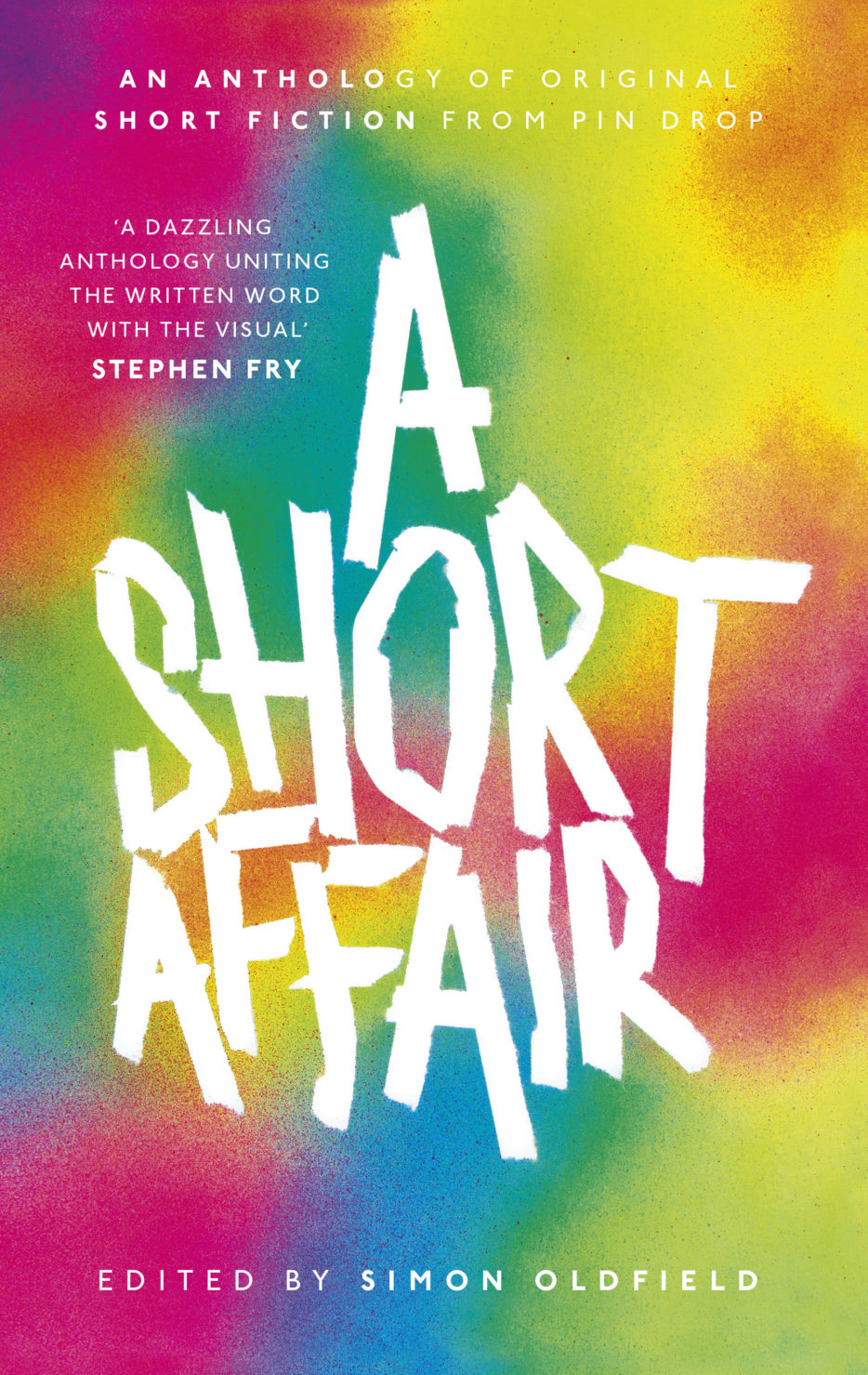 A Short Affair
An anthology of original short fiction
03 April 2019
A Short Affair is Pin Drop's hugely successful anthology of original short fiction edited by Simon Oldfield.
It brings together eighteen new short stories by bestselling authors, each with a unique artwork from the Royal Academy Schools.
'A dazzling anthology uniting the written word with the visual'   – Stephen Fry
Writers include: Elizabeth Day, Bethan Roberts, Nikesh Shukla, Claire Fuller, Ben Okri, Anne O'Brien, A. L. Kennedy, Anna Stewart, Craig Burnett, Douglas W. Milliken, Will Self, Jarred McGinnis, Barney Walsh, Rebecca F. John, Joanna Campbell, Emily Bullock, Cherise Saywell and Lionel Shriver.
Artists include: Eddie Peake, Kay Harwood, Gabriella Boyd, Jonathan Trayte, Luey Graves, Marco Palmieri, John Robertson, Coco Crampton, Fani Prali, Murray O'Grady, Pio Abad, Declan Jenkins, Mary Ramsden, Carla Busuttil, Jessy Jetpacks, Nick Goss, Tim Ellis and Adam Shield.
Foreword by Tim Marlow, Artistic Director of the Royal Academy of Arts.
Cover artwork by British artist, Eddie Peake.
Published by Scribner, an imprint of Simon & Schuster, and available to here.