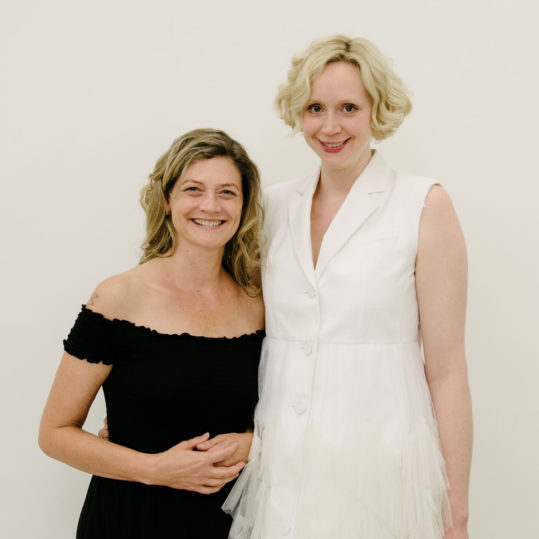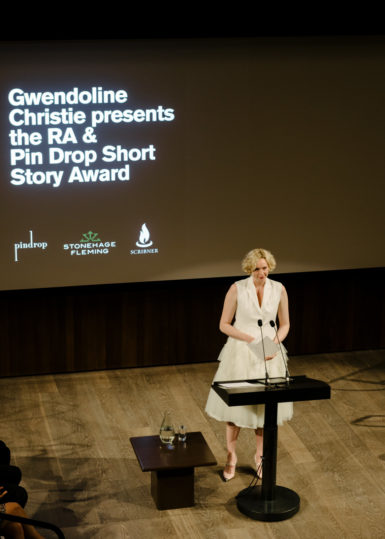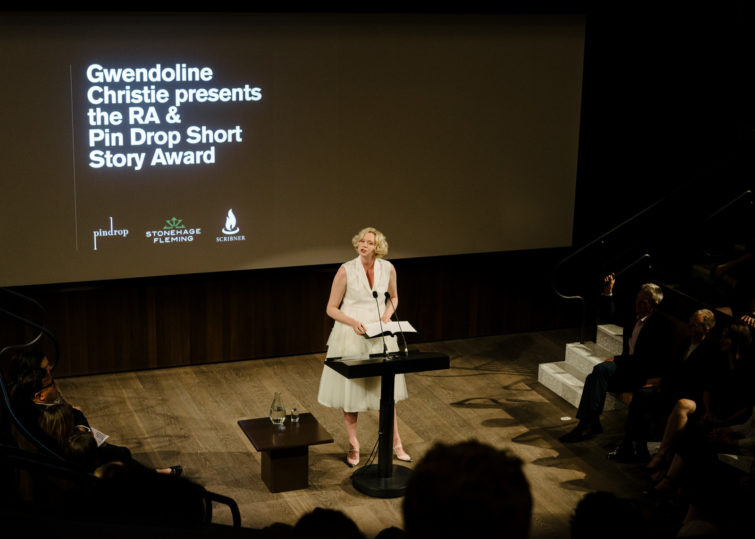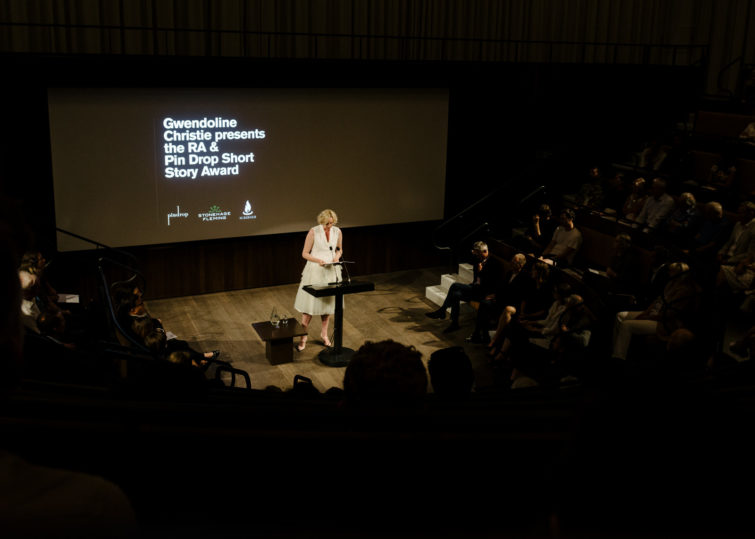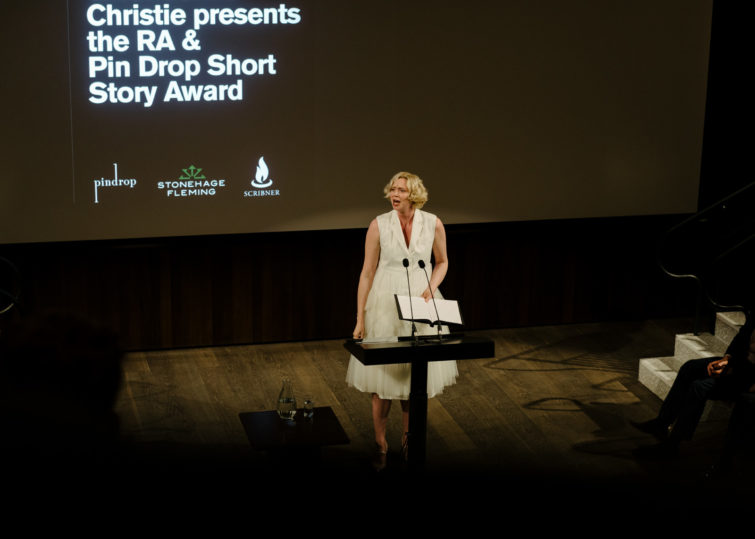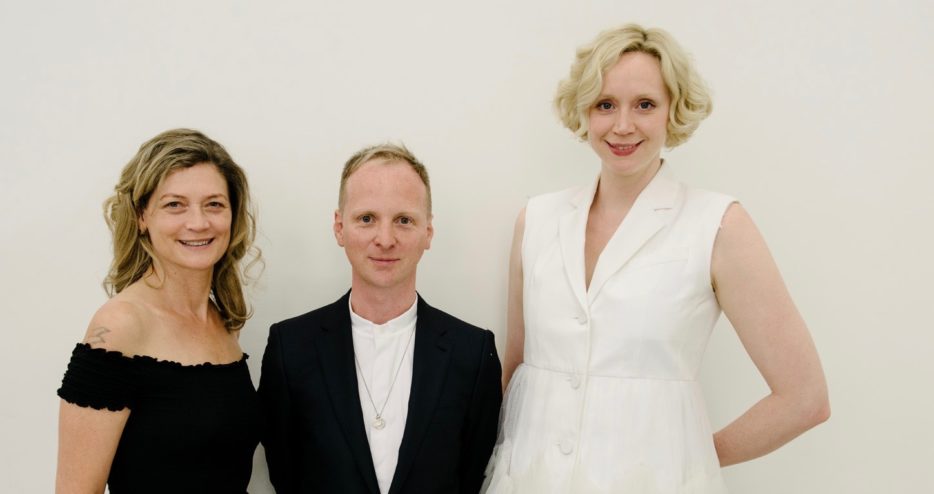 Gwendoline Christie reading Sunbed by Sophie Ward
11 July 2018
On 11th July at the Royal Academy of Arts, Gwendoline Christie presented Sophie Ward with the RA & Pin Drop Short Story Award 2018 for her superb short story, Sunbed, followed by a live performance of the winning story in the new Benjamin West Theatre.
About Sophie Ward
Sophie Ward is an acclaimed actor and writer from North London. Her short stories have been published in the anthologies, Finding A Voice, Book of Numbers and The Spiral Path, and The Gold Room. Her book, A Marriage Proposal; the importance of equal marriage and what it means for all of us was published by The Guardian short books in 2014. She has published articles in The Times, The Sunday Times, The Guardian, The Observer, The Spectator, Diva and Red magazine.
About Gwendoline Christie
Gwendoline is best known for portraying the warrior Brienne of Tarth in the HBO series Game of Thrones since 2012, and the First Order Stormtrooper Captain Phasma in Star Wars: The Force Awakens (2015) and Star Wars: The Last Jedi (2017). It has recently been announced that she will be starring in Armando Iannucci's The Personal History Of David Copperfield.
About the Award
The RA & Pin Drop Short Story Award is an annual non-profit, open-submission writing prize, staged by Pin Drop Studio in collaboration with the Royal Academy of Arts. It offers a platform for new writing open to published and unpublished writers from anywhere across the globe to showcase their short fiction. Past winners include Bethan Roberts, Claire Fuller and Cherise Saywell for their extraordinary stories, which have been narrated for our podcast series here by Stephen Fry, Juliet Stevenson and Dame Penelope Wilton.
This year's award also marked the publication of A Short Affair, Pin Drop's first anthology of original short fiction featuring bestselling authors alongside past winners and shortlisted stories from the RA & Pin Drop Short Story Award with artworks by artists from the Royal Academy Schools. Edited by Simon Oldfield with a jacket by Eddie Peake and a foreword by Tim Marlow. Published by Scribner on 12th July.
About Pin Drop Studio
Pin Drop Studio is an international and multi-faceted storytelling studio, which includes a critically acclaimed literary programme in collaboration with the Royal Academy of Arts, a partnership which is now in its fifth year.
David Butler, Scorched Earth
Nat Luurtsema, Howling Pack of Undesirables
Niamh MacCabe, Steer the Dark Skies Blue
Anthony Quinn, Trick Bag
Stefanie Seddon, Breaking Horses in Waiuta
Kathryn Simmonds, The Social Smoker
Stuart Snelson, Space Invaders
Maria Thomas, Lucky
Sophie Ward, Sunbed
Asif Zubairy, Playing God
Now in its fourth year, the RA & Pin Drop Short Story Award
Supported by Stonehage Fleming. Photos by Matt Holyoak and Owen Richards.